Bios
DAN HOLMES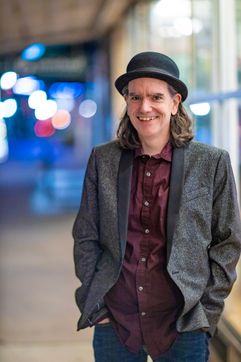 All Request Piano shows:
People are always amazed by the amount of energy Dan brings to his show. He learned how to play piano by listening to Jerry Lee Lewis, and Dan has an appreciation for all musical styles. He has a vast knowledge of music. No matter the situation, Dan puts on a show appropriate to the audience listening to him!
Since 2006, Dan Holmes has been taking requests at piano bar shows around the country. His first request-based show was at a small club in Broad Ripple, Indiana, where he was part of a dueling piano team for about a year. He then moved on to work with the Indianapolis team at Howl At The Moon (a dueling piano company with coast-to-coast locations) through 2010. 
A move to central Texas at the end of 2010 brought even more work Dan's way when he began working with a local club owners, while simultaneously becoming the regional contact for all private parties from Howl At The Moon's private event division, Howl2Go. After leaving Howl At The Moon in 2015, Dan founded All Request Piano, and became a first-call for private events and clubs! He brought Heather Ray into the mix in 2017, and now they are a power team traveling everywhere for clubs, festivals, and private events. They perform 200+ shows each year.
Dan Holmes' life in the music world:
Besides the all-request piano shows, Dan Holmes has performed professionally since 1993 with many bands. To name just a few, he toured with Dr. Duke Tumatoe and the Power Trio, worked with a large band backing the Elvis Presley tribute artist, Paul Butler, performed with the blues harmonica sensation Rob Roy Parnell, recorded and performed with Americana bands The Hill Country Gentlemen and The Governors.
During all of the above mentioned projects, Dan Holmes has released ten albums of his original material, and he appears on countless other artist's albums. He is always performing and never stops writing new material for his future albums. His original act, DanHolmesGroup hails from San Marcos, Texas, and performs regularly around the USA.
HEATHER RAY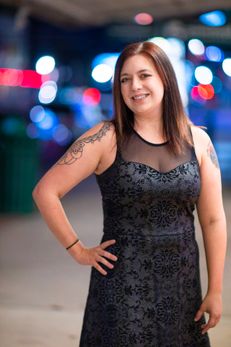 Request piano shows:
Heather Ray is known for her powerful voice and being a multi-instrumentalist. In school, Heather was involved with choir and band, where she learned on trumpet. Born in Texas, then with moves to Indiana and Michigan, and then finally back to Texas, she developed a wide musical knowledge base which she adds to regularly.
Heather learned how to play piano after being put onstage at Howl At The Moon with no piano playing experience, which is nothing short of amazing. Heather went home nightly and practiced until she outgrew the club and went looking for a different experience. Heather met Dan when he took her on a Howl2Go show, and their friendship was born.
Since 2017, Heather Ray and Dan Holmes have been working non-stop together, and currently are performing over 200 shows per year.